The Lollipop Guild
video, color, 4:3, 19'22''
2014
The Lollipop Guildgathers quick sequences of young girls, aged between 3 and 17 years, who wants to become actress, singer or dancer.

Each of them have a Youtube Channel, mostly managed by the parents, in which they show their many talents in order to be seen by a casting director.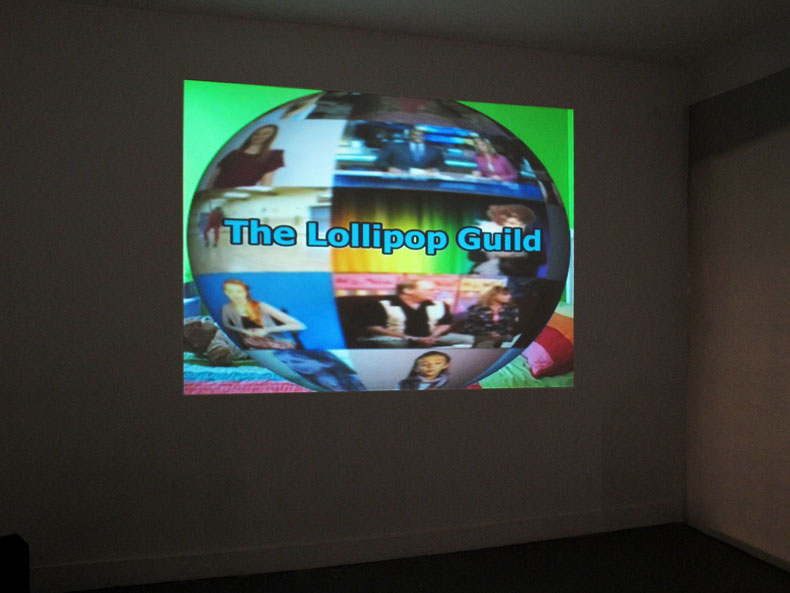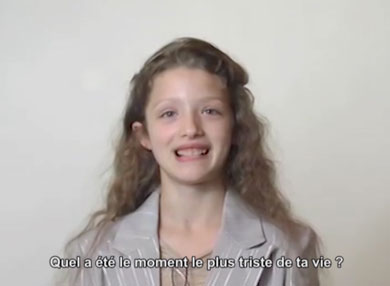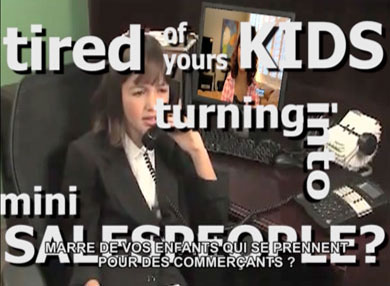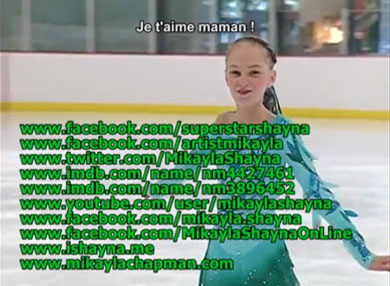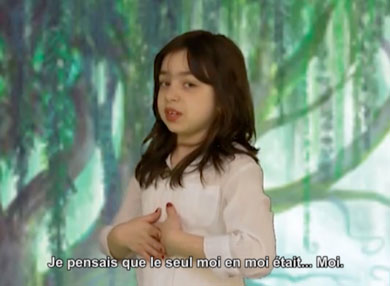 _
Santé et Bonheur
book, 130 x 200mm, 220 pages,
edition of 100 — sold out
2013
graphic design:
Alexis Jacob
riso-printing:
Autobhan
silkscreen-printing: Christophe Nasaridis
Book in collaboration with Astrid Huguet.
Comments from forums and found images were echoing on internet and we were very kind to gather them.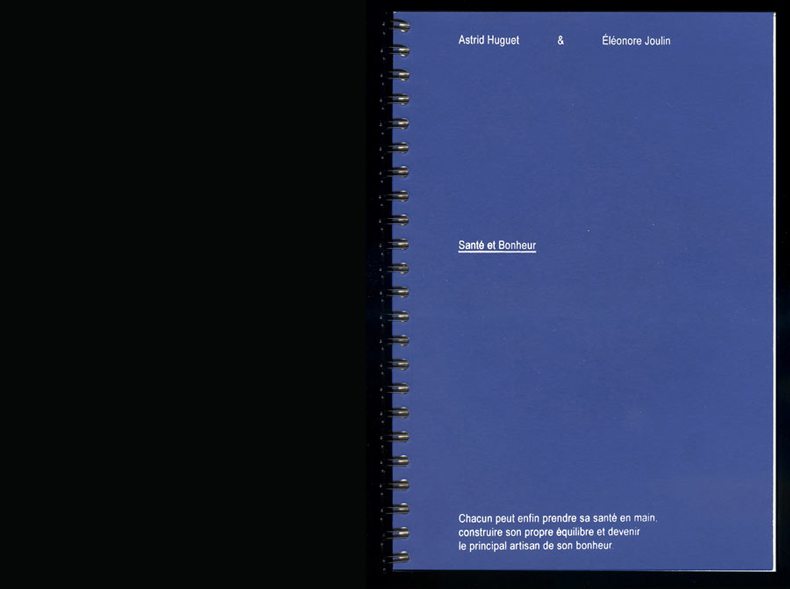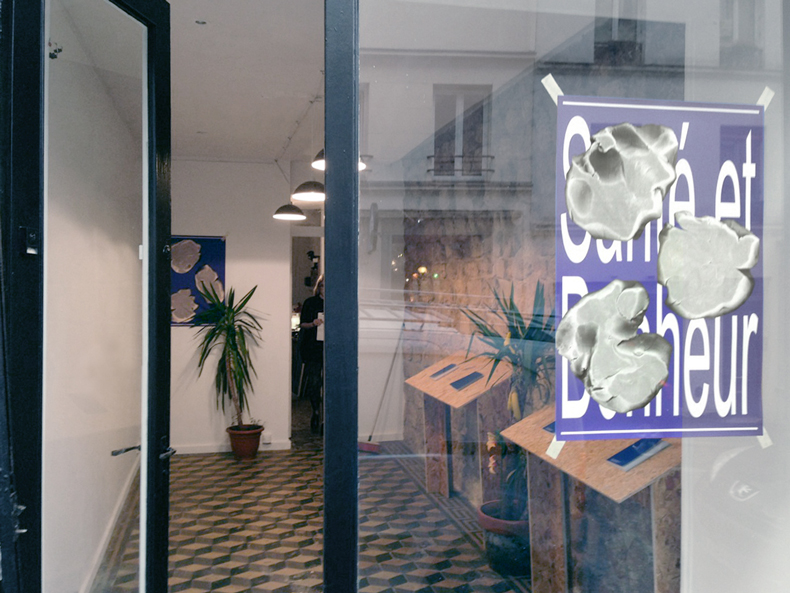 _
The Parade of Horribles
photo album, 280 x 305mm, 70 pages,
edition of 5 (each) — signed & numbered
2012

photos in a classic marbled paper photo album
with glassine paper and self-adhesive corner pockets.
The Parade of Horribles (#01 & #02) is a two volumes photo album of funny or deviant pictures found on internet. One image leads to another: the consequence of the previous one and the cause of the following one.

The Parade of Horribles #02 is the sequel of the photo album The Parade of Horribles #01.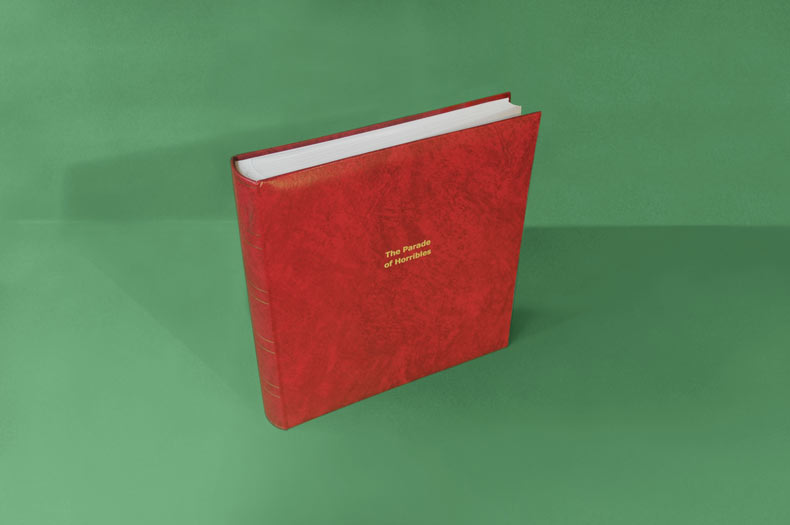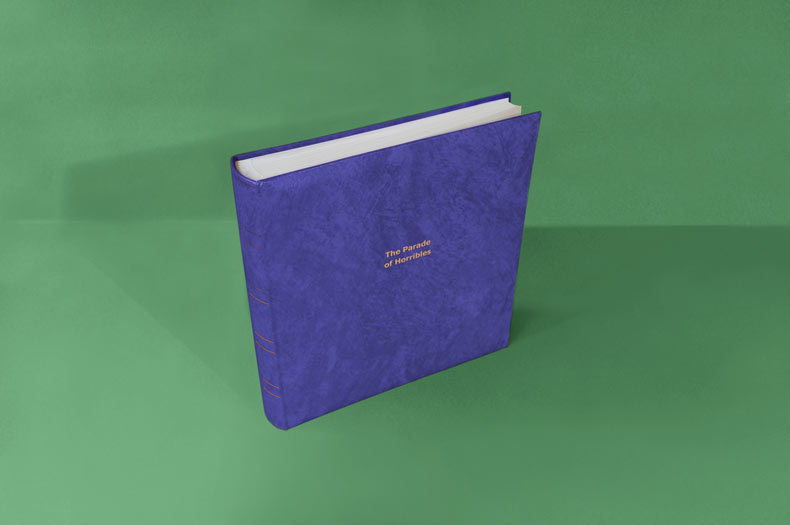 _
The House of Certainty
video, color, 4:3, 5'09''
2012
The sequences of bedrooms in The House of Certainty come from found videos on Youtube made by teenage girls aged between 10 and 17 years.
Each of them have a Vlog (video blog) or a Youtube Channel and have to respect a very specific production procedure.
In these videos, I'm looking for the moment when these girls are off-camera, giving to the audience the entire view of their privacy for a very short time.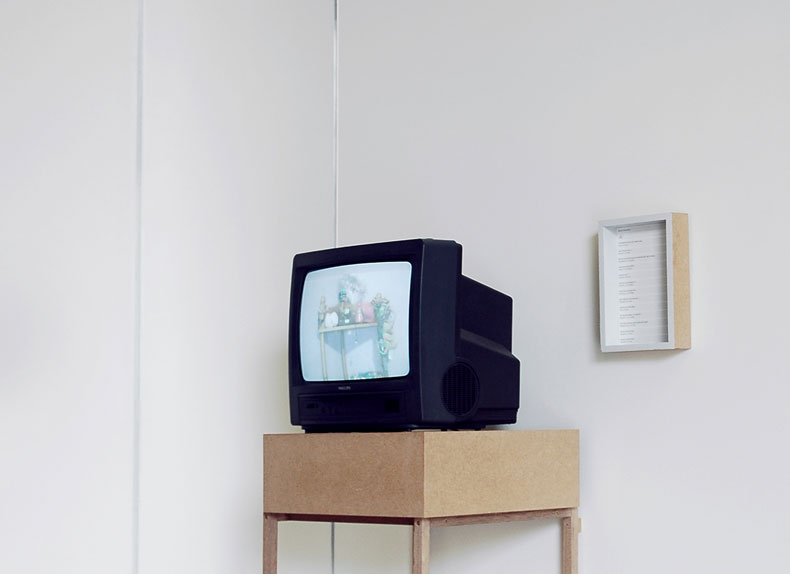 _
The Proof I Was There
found photographs
poster, variable dimensions
variable print
2012
The Proof I Was There is an internet found images collection of tourists who taking self pictures in aim of authenticate their trip. The title or caption of each found images refers to the quality of proof. The poster has been published by edition 200x75 (Angers, FR)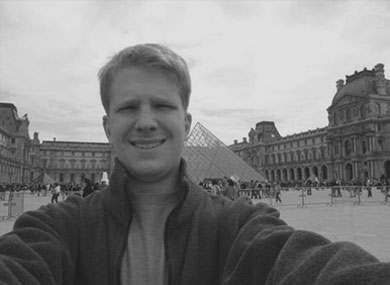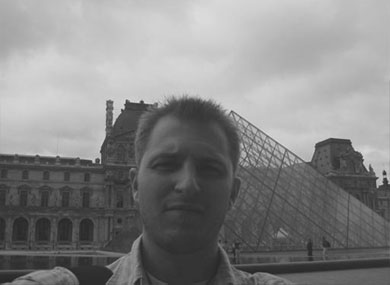 _
Me and the Celebrity
found photographs
poster, 594 x 841mm,
edition of 30 —
order online
2012
black & white print on half-tone paper
Me and the Celebrity is a collection of pictures entitled meand*thenameofarandomcelebrity*.jpg.
These pictures are mainly found on Google Images.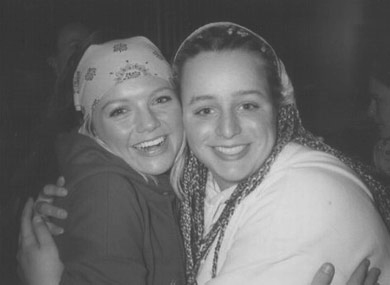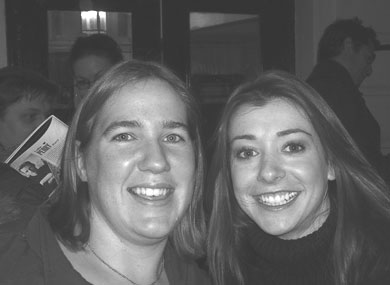 _
The Wreck of Titanic
video, color, 16:9, 17'
2011

The Wreck of Titanic is a video made with video clips from the James Cameron's movie Titanic found on video-sharing websites. Most of the videos had been home-shot and downloaded by fans.
The catalogue gathers screenshots of all video clips available on video-sharing websites of the James Cameron's movie Titanic, between November 2010 and April 2011.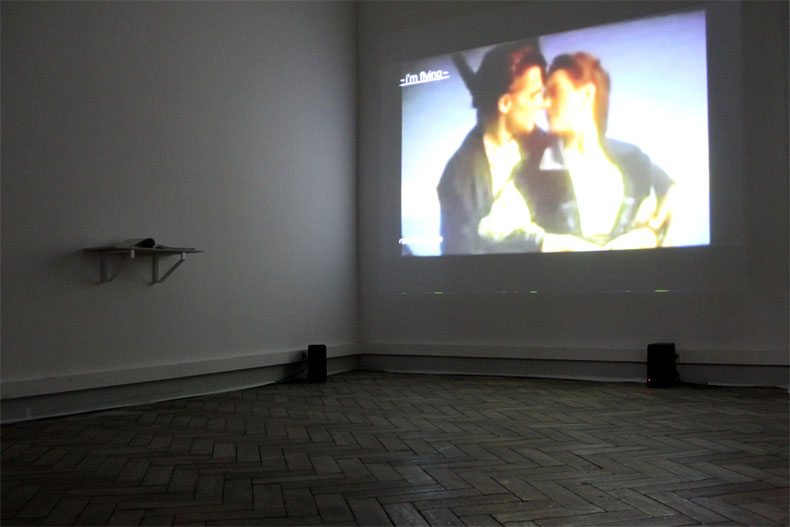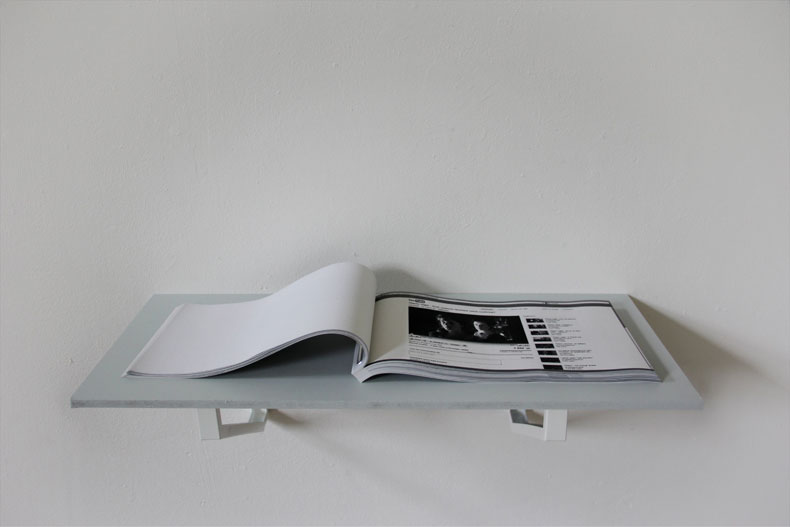 _
The Chernobyl Cloud
catalogue, 269 x 378mm, 52 pages
edition of 5 — numered & signed
2011

digital printing on recycled paper
and glossy paper
The Chernobyl Cloud is a log book of a virtual trip to the Chernobyl exclusion zone through photographs found on internet from dark tourism and organized visits between 2005 and now.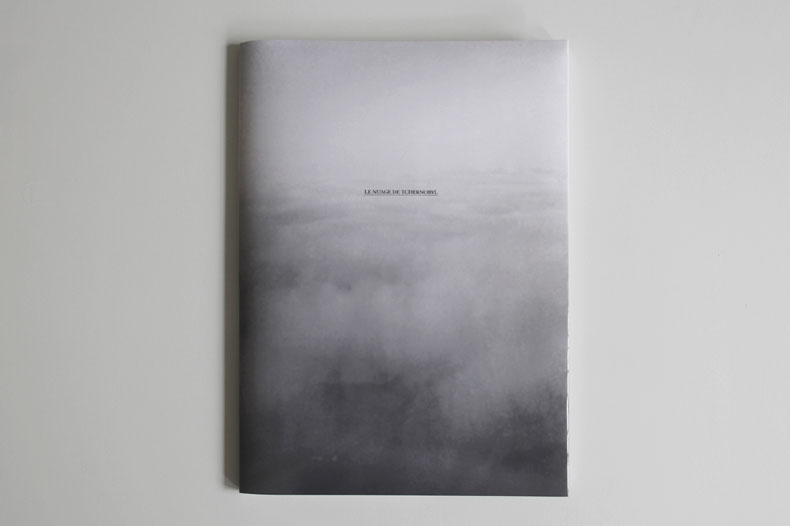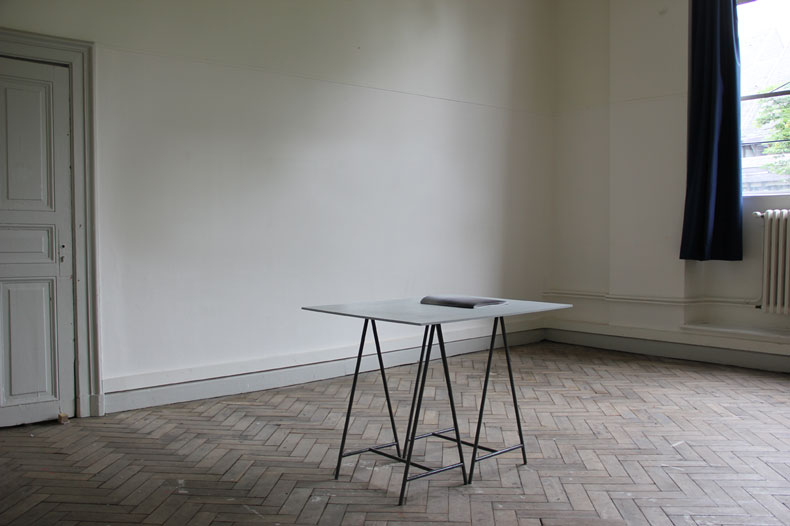 Éléonore Joulin, 2015
_